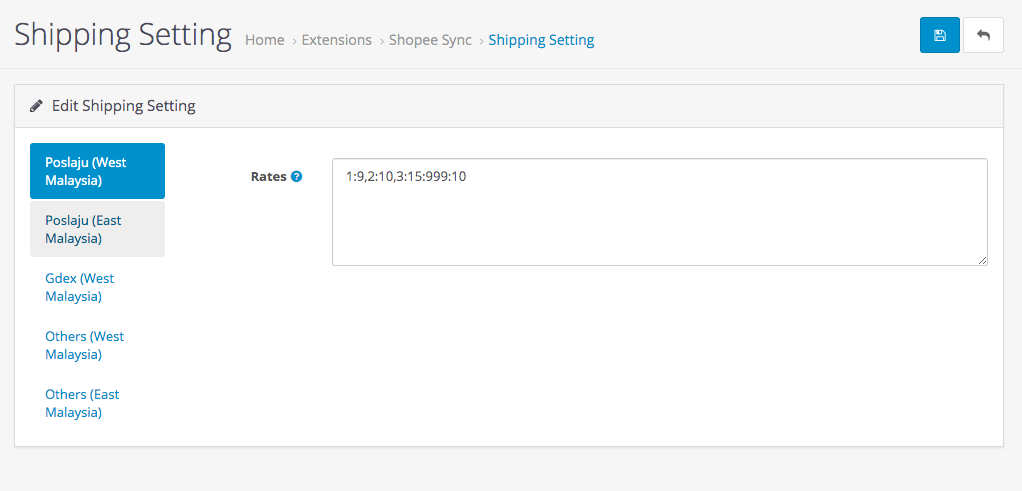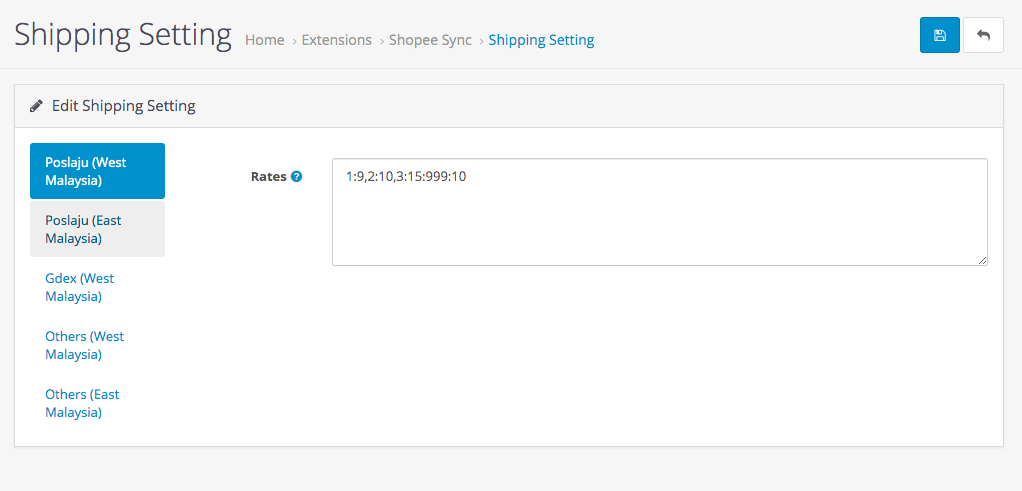 You can set your shipping rate in Shipping setting. If the logistics are disabled, it will not show here. The shipping rate format is "weight:cost,weight:cost,weight:cost", just like how you set for weight based shipping in Opencart. Let's look at an example:
Cart weight 1kg or less costs RM5
Cart weight 1kg-2kg costs RM15
Cart weight 2kg-3kg costs RM25
Cart weight more than 3kg costs RM35
You would use the following rates, remember to remove space after comma:

1:5.00,2:15.00,3:25.00,999999:35.00We will help you to calculate the product's shipping fee based on your rate. For example, if the product weight is 2.5kg, the shipping fee is RM15.